About Us

Liquid Silicone Functional Application Solutions
---
Introduction
Dongguan MosenSil Co., Ltd. was established in September 2021 as a research and development technology company, following the complete independence of Shenglibao Organosilicon Technology Co., Ltd. It boasts an excellent shareholder team and its research and development technology is led by a team of doctoral graduates with deep industry experience, setting a high starting point for the company's development. MosenSil focuses on the new application,development, production,and sales of liquid silicone rubber products, equipped with industry-standard equipment, with a monthly output of 800 tons and an annual production capacity of 9,000 tons of liquid silicone rubber. MosenSil has established a complete quality system that meets ISO9001 standards and has multiple invention and application patents.Additionally,it has obtained certifications such as globalmedical ISO 10993,US food grade FDA, German food LFGB, EU ROHS, REACH, PFOA PFOS halogen, and many domestic national standards.MosenSil is dedicated to serving the fields of 3Celectronics, medical, baby food and sports,automotive new energy,and more.
We focus on the challenges that are important to our customers and provide competitive material solutions and services. We strive to continuously create maximum value for our customers and are committed to becoming a globally competitive supplier with core competencies.
---
Company Culture "March long and object-Oriented"
· Corporate Vision
Becoming a material supplier with core competitiveness in the industry carries corresponding social responsibilities.

· Our Mission
We focus on the challenges that our customers care about, provide competitive material solutions and services, and continuously create maximum value for our customers.

· Corporate Values
Respect and Integrity: Respect and integrity are our most intangible assets. We insist on winning customers with respect and integrity.
Continuous Innovation: Only continuous innovation can win customers'trust.
Unity and Cooperation: Unity and cooperation are powerful guarantees for breaking down departmental walls and improving process efficiency
Customer Achievement: Serving customers is the reason we exist. Achieving customers'success is achieving our own success.
---
R & D Department
Musen set up a 500 square R & D center;
There are synthesis laboratories, kneading experiments, mechanical performance tests, aging tests, etc.;
There are 2 industry doctors and 1 master, and a R&D team of more than ten people, including 3 senior engineers with more than 10 years of experience.
MosenSil'R&D center includes a synthesis laboratory, kneading laboratory, mechanical performance testing laboratory, and aging testing laboratory. The R&D team comprises more than ten researchers, including two industry doctors, one master's degree holder and three over ten years experienced senior engineers.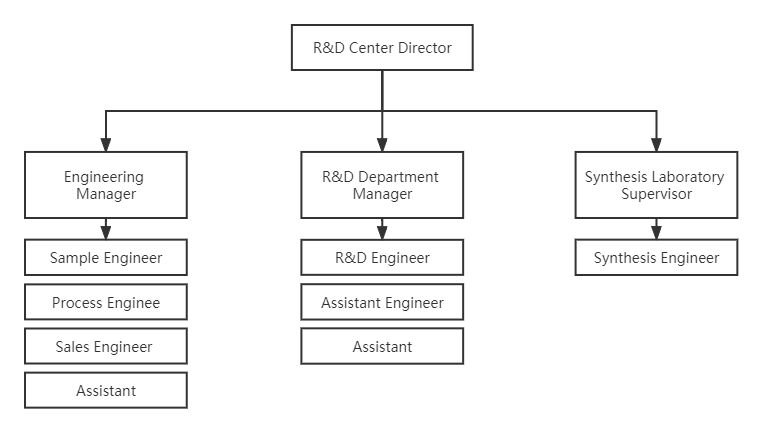 Factory Tour
Digital Color Management System
Functional Color Solutions
Sulfur Change Data Solution
LSR Color Paste/SSR Color Masterbatch/Vulcanizing Agent
---
Introduction
Dongguan Shenglibao Organic Silicone Technology Co., Ltd. was founded in 2001, located in the industrial center of Dongguan in the Pear River Delta. Since its establishment, Sanleburg has been dedicated to R&D, production, and sales of LSR liquid silicone rubber and mixed silicone rubber materials and additives. Our main products are LSR liquid color paste, mixing silicon rubber with curing agent for mass production, treating agent, antibacterial agent, ink, etc., serving high-end customers in domestic and foreign industries.
The materials are used in new energy vehicles, 5G smartphones, Bluetooth wearable 3Celectronics, antibacterial medical products, high and low voltage power, aerospace, and other high-tech fields.
Over the past 21 years, we have insisted on technical improvement, innovation, high-end market quality, professional application solutions and technical services to win the long-term trust and support of the world's top 500 customers! We've built up a brand that is the benchmark of the industry! We've been awarded the national high-tech enterprise,18 patents, and passed the quality system certification of the EU high-related substances: ISO10993, EPA, REACH, LFGB, FDA, RoHS, PFOA, PFOS, and ISO9001:2015.In the past 21 years, our brand has won the long-term trust and support of customers. We have set up Jiangsu subsidiaries and Yangjiang offices. Looking to the future, we will continue to increase research and development and innovation, take the market as guidance, develop more high-tech projects, and look forward to working with you to create a
better future!
| | | |
| --- | --- | --- |
| | | |
| 38 R&D Staffs | 2300 Tons Production Capability | 18000m² Plant |
---
Organization
Establishing a sound organizational structure is the basis for the company's rapid development and for providing customers with quality services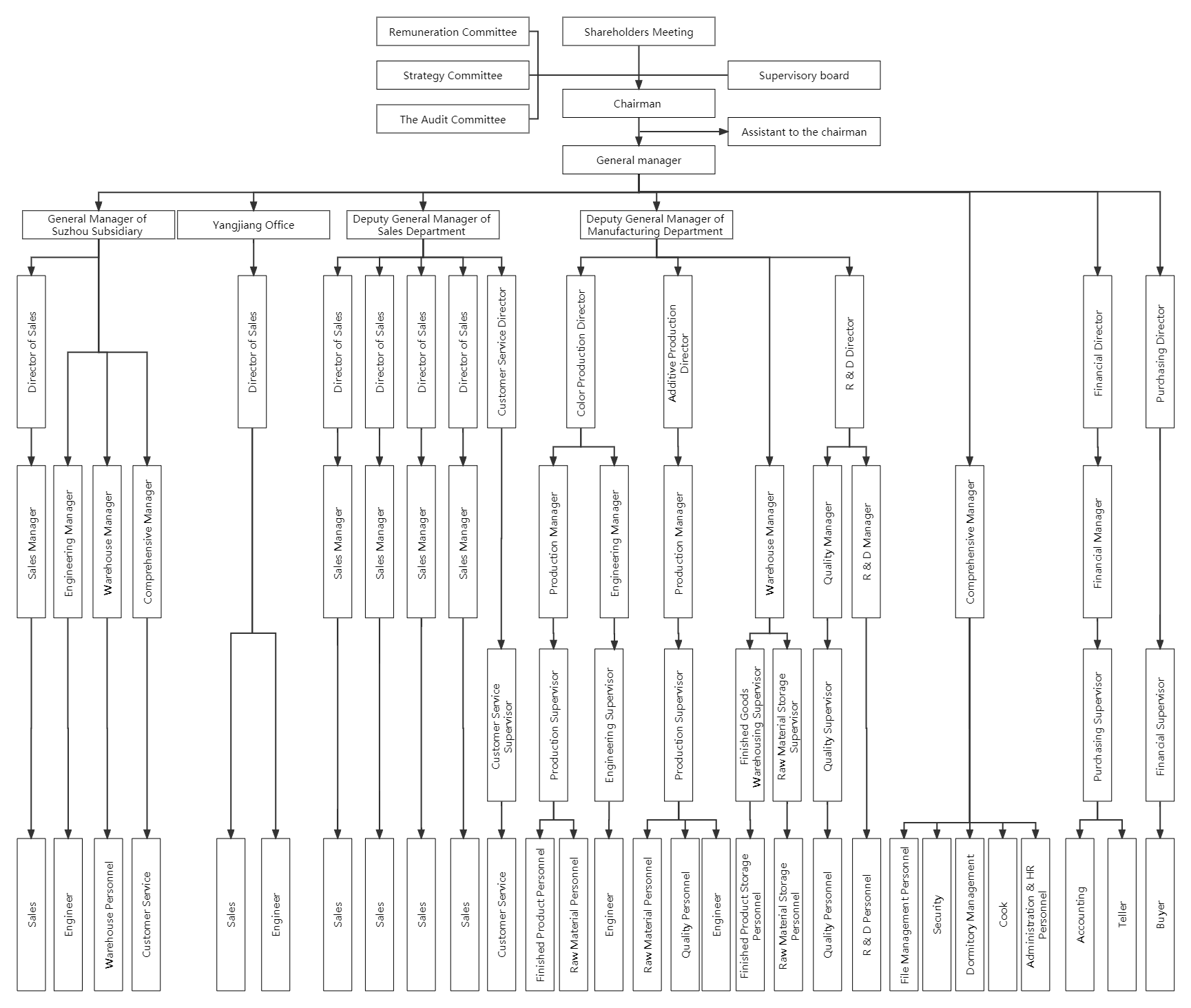 ---
Milestone
---
R & D Department
600m² Engineering

R&D Center

20+ R & D color engineer

40+Testing Equipment
---
Production Capacity
The company's three major series of products are all produced in layers, for LSR color pulp
And color masterbatches are all independently produced in isolation according to the color system. Strictly implement 7S and ISO
Controlled, the annual production capacity is over 12,000 tons.
Sanlibao cooperates with national laboratories and top 500 customer partners in research and development.
21 years of technology accumulation, screening of nearly dry materials, development of 200,000+ formulas, for 6,000+ enterprises
Experience in providing silica gel coloring products and solutions.
| | | | |
| --- | --- | --- | --- |
| | | | |
| High-quality raw materials | Annual production capacity of 2300 tons | Stable supply | Worry-free after-sales service |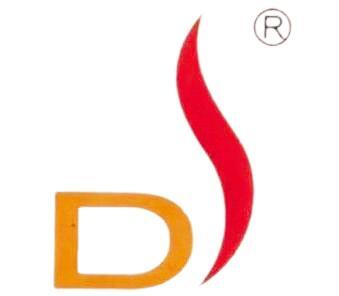 Solid Silicone Functional Application Solutions
---
Introduction
Dongshuo is a representative of Dongjue Silicone.
Dongjue Silicone Group Co., Ltd. ("DJS"), with a registered capital of HKD 100 million, is a holding company specializing in investment in the silicone industry that was incorporated by Hong Kong New Energy Chemicals Group Company Limited ("NECG") in 2001 in Hong Kong. NECG has been involved in research, production, and sales in the silicone industry as early as the beginning of the 1990s.